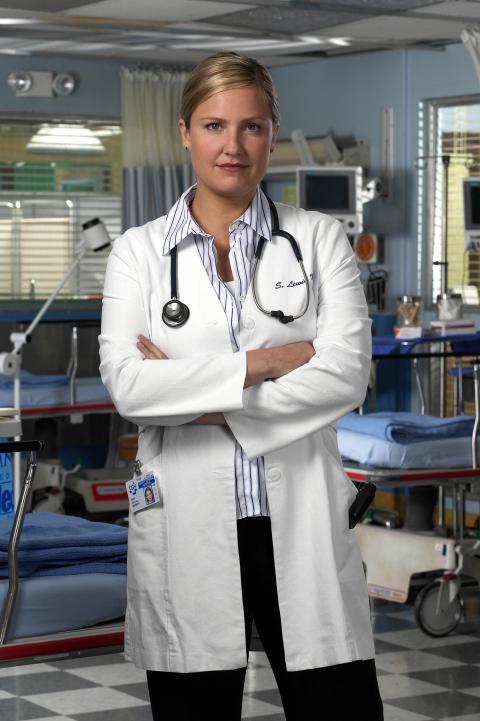 Sherry Stringfield "Dr.Susan Lewis"
Sherry Stringfiled was born on June 24,1967 in Colorado Springs. She is the oldest of 3 children. She grew up in Texas.

Sherry has had many tv and movie roles including NYPD Blue and Guiding Light but she is best know fore her role on ER as Dr. Susan Lewis. Sherry was one of the orginal cast members of ER. She left the show in 1997 but she resently returned to her role as Dr. Susan Lewis in 2001.

Sherry is married to Larry Joseph and they have a 9 month old daughter named Phoebe.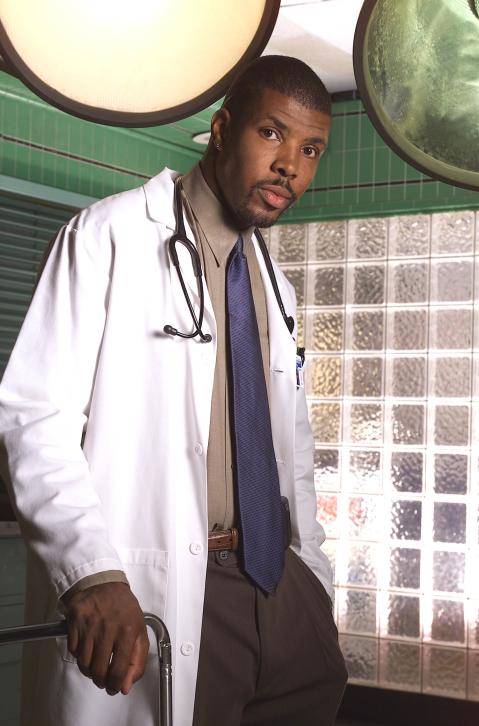 Eriq LaSalle "Dr.Peter Benton"
Eriq LaSalle was born on July 23, 1963 in Hartford, Conn. He is one of four children.

Eriq had roles in the movie Coming To America and the tv shows One Life To Live, Quantom Leap, LA Law, and A Different World but he is famous for his role as Dr. Peter Benton on ER. He has been a part of the cast since the series premire. Eriq final episode was I'll BeHome For Christmas but he did make brief appearances in the eppys It's All In Your Head and On The Beach.

Eriq lives in Los Angeles with his two dogs Boodha and Cleopatra Blue.
Alex Kingston "Dr.Elizabeth Corday"
Alex Kingston was born om March 11, 1963 in Surrey England. She is the oldest of three children.

Alex had a role in the british film Moll Flanders. She joined the cast of ER as british surgeon Elizabeth Corday during the show's live eppy "Ambush" she remains with the show in its 9th season.

Alex lives in Los Angeles with her husband Florian and 18 month old daughter Salome.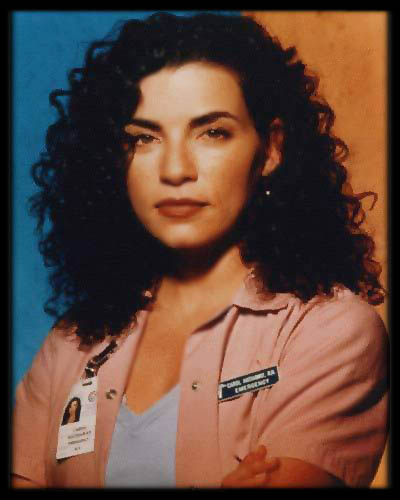 Julianna Margulies "Carol Hathaway RN"
Juilanna Margulies was born on June 8, 1965 in Spring Valley, New York. She is the youngest of 3 childern. She grew up in London and New York.

Juilanna has had a role on Homicide Life on the Street. He claim to fame came with the role of Carol Hathaway on NBC's ER. She was one of the orgnianl cast members. Her character was suppose to did in the series premire. Juilanna left the show in 2000 when Carol left for Seattle to be wirh Doug Ross.

Juilanna lives in Manhatten NY with her long time boyfriend Ron Elard who once played emt Shep on ER.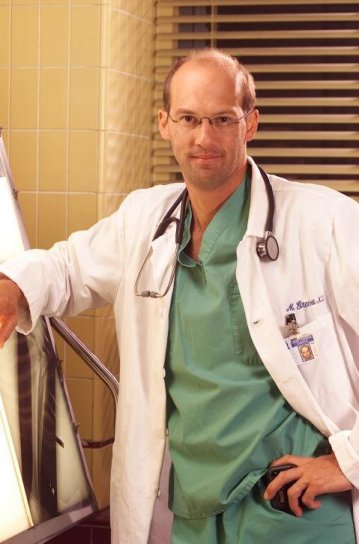 Anthony Edwards "Dr.Mark Greene"
Anthony Edwards was born on July 19,1962 to Peter and Erkia Edwards in Santa Barbra, CA. He is the youngest of 5 children.

Anthony has had roles in Top Gun, Revenge of the Nerds, and Northren Exposure. He's most popular for his role on ER as Dr. Mark Greene. Anthony has been with the show since its premire. Sadly Anthony left his s role on ER as Dr. Greene when Mark died of a brain tumor on the eppy On The Beach.
Anthony has been married to wife Jeanine since 1995. The couple has 3 childern 4 year old Bailey and 1 year old Esme and 4 month old Poppy.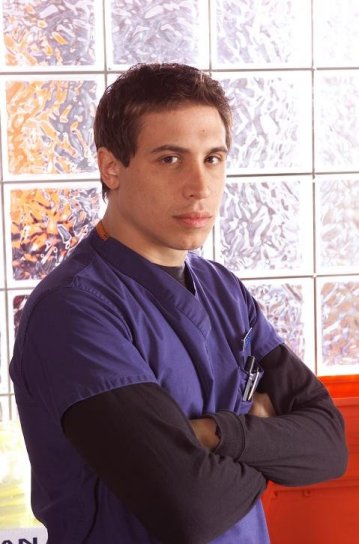 Erik Palladino "Dr.Dave Malucci"
Erik Palladino was born on May 10, 1968 in Yonkers, NY to Peter and Queenie Palladino. He is the youngest of three children.

Erik attended and all boys private school Archbishop Stepinac Highschool from which he graduated in 1986. He went on to attend Marymount Manhatten College from which he graduated in 1991 with a Bachelor of Arts degree.

Erik joined the cast of ER durning the the 6th season. He recently left theshow in the 8th season after Dr. Malucci was fired by Dr. Weaver.

Erik lives in Los Angeles with his girlfriend Sarah Jane and their dog Daisy.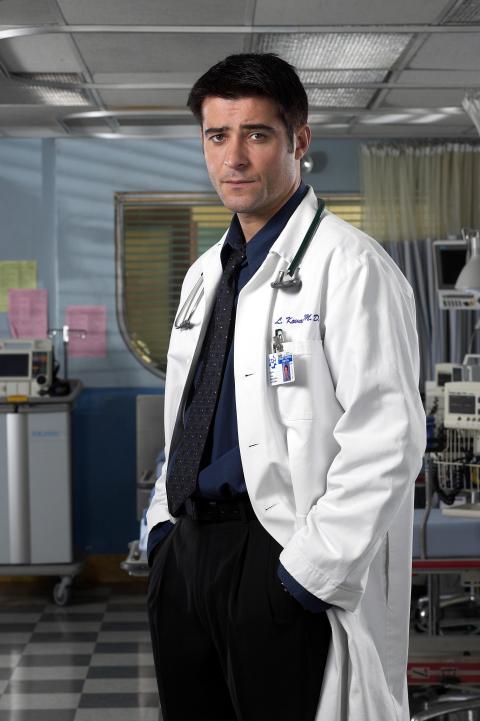 Goran Visnjic "Dr.Luka Kovac"
Goran Visnjic was born on September 9, 1972 in Croatia to Zeljko and Maika Visnjic. He has one older brother.

Goran appeared in the films Peacemaker with George Clooney and Practical Magic. He joined ER as Dr. Luka Kovac in the first episode of the 6th season and he remains on the show going into its 9th season

Goran lives in Los Angeles with his wife Ivana and their pug Bugsly.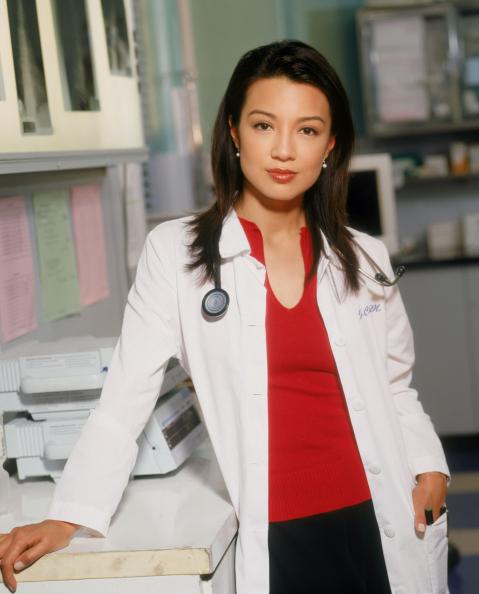 Ming Na "Dr.Jing Mei "Deb" Chen"
Ming Na was born on November 20, 1968 in China to Linchan and Soo Lim Yee. She moved to America when she was just 5 years old. She moved to Pittsburg when Ming Na was 9 years old. He family currently owns a restursnt in Pittsburg.

Ming Na was the first Asian actress to appear on a soap opera which was As The World Turns. She also had a role i nthe movie The Joy Luck Club. She was briefly on ER during its first season as Deb Chen the med student. She left and returned to ER during the 6th season her chacater's name is now Jing Mei Chen but Carter still insists on calling her Deb.

Ming Na lives in Los Angeles with her husband Eric and their 1 year old daughter.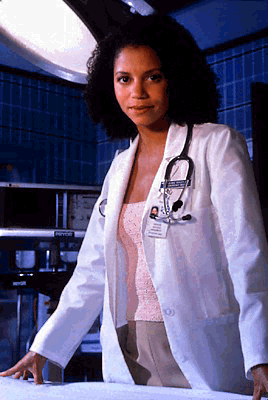 Gloria Rueben "Jeanie Boulet PA"
Gloria Rueben was born on June 9,1964 in Toronto Canada. She is a one of 6 children.

Gloria is an accoplished singer. She has sang back up for Tina Turner.

She has had roles on Homicide Life on the Street, The Agnecy and the movies Timecop and Nick Of Time.She landed the role of Jeanie Boulet in the first season. Gloria left the roledurning the 6th season when Jeanie left to be with husband Reggie and son Carlos.

Gloria recently wed her long time boyfriend.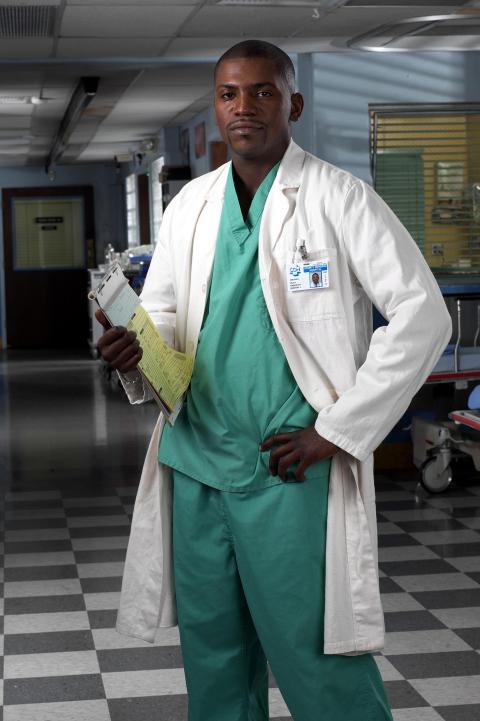 Mekhi Phifer "Dr. Greg Pratt"
Mekhi Phifer was born on December 29, 1974 in Harlem, New York.
Mekhi has had many movie roles. I still Know What You Did Last Summer, "O", High School High, Shaft(2000) are just a few of them. He has had geust roles on tv shows Homicide Life On The Street and New York Undercover.
He joined the cast of ER as Dr. Greg Pratt on the episode Origon Of The Sky.
He lives in Los Angeles ,Ca.